Date/Time
Date(s) - 04/14/2019
2:00 pm - 5:00 pm
Location
Art in Bloom Gallery
Categories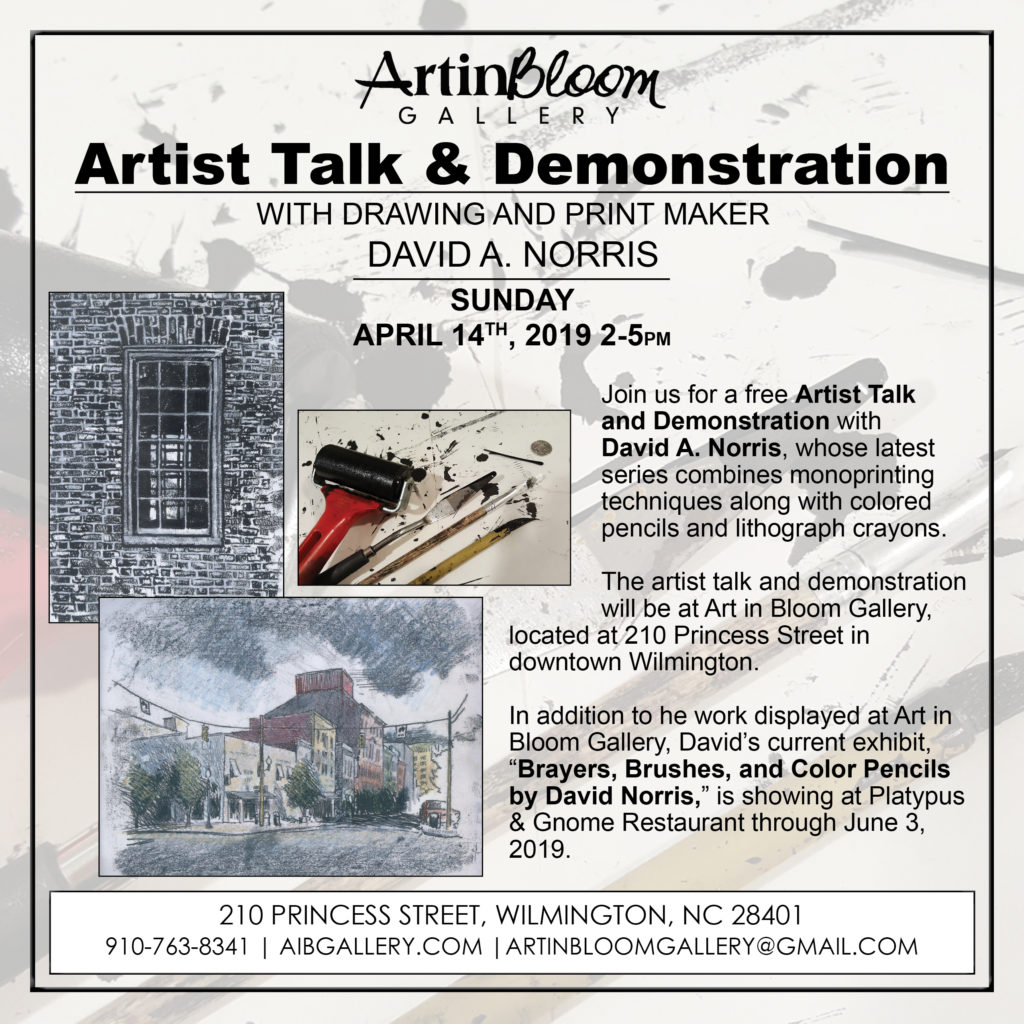 Join us for a free Artist Talk and Demonstration with David A. Norris, whose latest series combines monoprinting techniques along with colored pencils and lithograph crayons.
In addition to the work displayed at Art in Bloom Gallery, David's current exhibit, "Brayers, Brushes, and Color Pencils by David Norris," is showing at Platypus & Gnome Restaurant through June 3rd.
Wilmington artist, David A. Norris, has a BFA degree from the East Carolina University School of Art.  Long settled in the Port City, he finds limitless sources of artistic inspiration in the historic atmosphere of Wilmington, the natural beauty of the Cape Fear River, and the coast.
David recently has created a series of monoprints that combine printing techniques with color pencils and lithograph crayons. They build on and complement a long-standing series of regional cityscapes and landscapes done in watercolor and color pencil. He also works in other media ranging from black and white pen drawings to silver point, scrimshaw, linoleum block prints, and collage.