Date/Time
Date(s) - 10/05/2023
9:00 am - 5:30 pm
Location
Wilmington Convention Center
Categories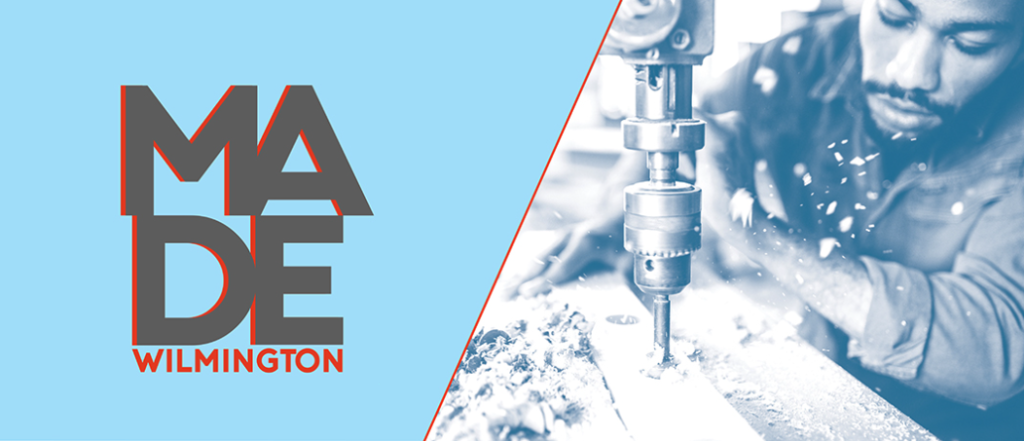 MADE: Great Goods from Greater Wilmington

2023 WilmingtonBiz Conference & Expo
Art in Bloom Gallery is honored to announce that the gallery won in the Arts Category for MADE Wilmington 2023. Visit our Table during the WilmingtonBiz Conference & Expo on Thursday, October 5, 9-5:30pm in the Wilmington Convention Center downtown.
Produced by the Greater Wilmington Business Journal, MADE is a nomination-based competition seeking to spotlight makers, manufacturers, artisans, designers and small businesses in New Hanover, Brunswick and Pender counties.
With roots in an economy originally built on tobacco, textiles, and furniture, North Carolina is no stranger to the making of things. While its industries may have broadened over the years, the focus on locally made goods continues to hold strong. MADE was created to spotlight some of the innovations occurring in design and manufacturing originating in the tri-county area.
MADE Award winners are selected by a judging panel and will be profiled in a special MADE section of the Sept.15 issue of the Greater Wilmington Business Journal as well as featured at the annual WilmingtonBiz Expo on October 5 at the Wilmington Convention Center.
Award categories:
Manufacturers (Example includes: Goods mass-produced in the tri-county area)
Exporters (Example includes: Companies that export outside the United States)
Functional Product (Examples include: furniture, tools, gadgets, beauty products, industrial, medical, energy devices)
Food/Beverage (Examples include: wine/spirits, dry/baked/canned goods, sustainably-grown foods)
Arts (Examples include: apparel, accessories, textiles, home goods, stationery)
Supporter (Examples include: Businesses that support these innovators including law firms, lenders, makerspaces, studio spaces, retail markets, manufacturing associations, etc.