Date/Time
Date(s) - 10/18/2018
6:00 pm - 8:00 pm
Location
Platypus & Gnome Restaurant
Categories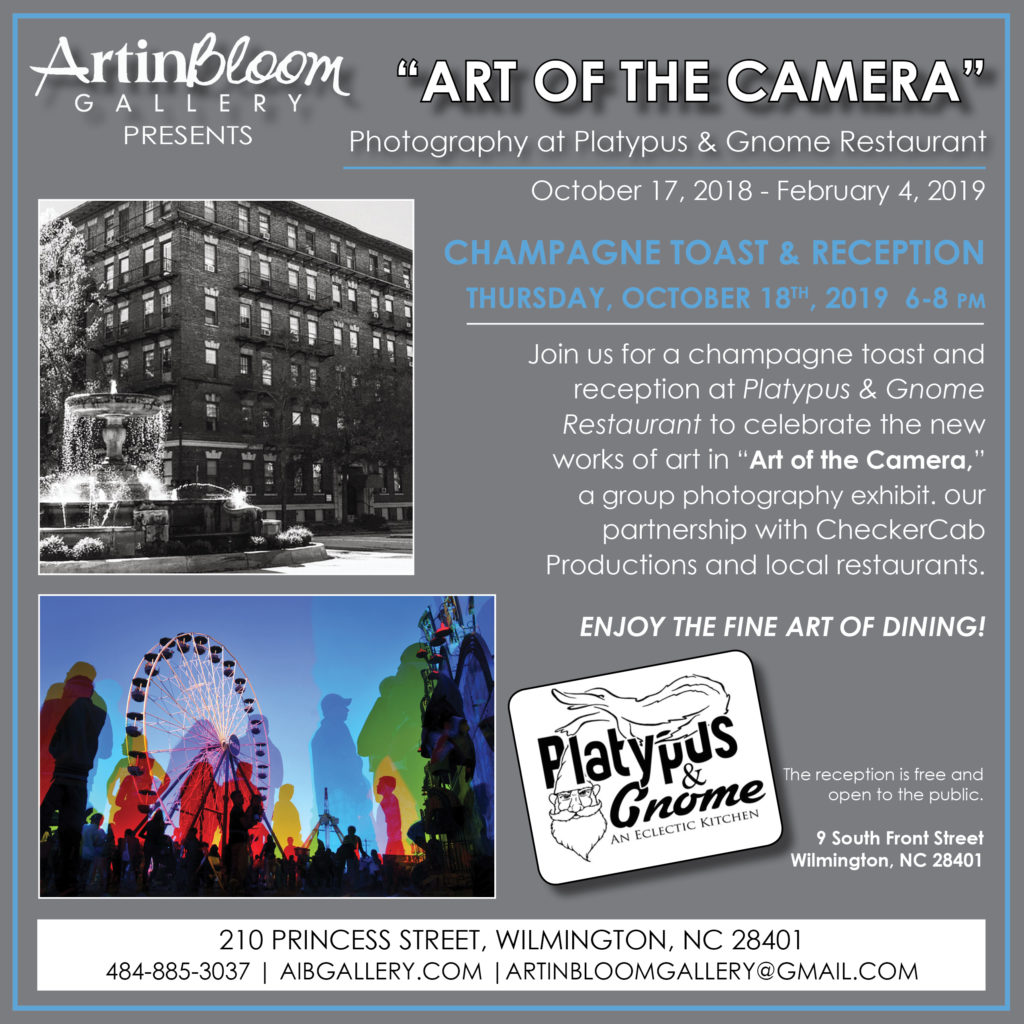 Dine at Platypus & Gnome Restaurant  to view an enticing photography exhibit by local professional and amateur photographers.  "Art of the Camera" will feature a variety of photographic techniques and interesting subjects.
Join us for a special champagne toast and  special reception  for "Art of the Camera on Thursday, October 18th from 6-8pm.  The reception is free and open to the public with complimentary champagne and appetizers. If you would like stay for dinner, please call 910-769-9300 for dinner reservations.
The featured photographers in this group show include: Gary Allen,  Ralph Colelli, Joe DiBartolo, Frank Fierstein, Susan Francy, William Fridrich, Leigh Gill, Harold Hodges, Charles Kernan, David Klinger, Kate LeCates, Barbara Michael, Jessica Novak, Daniel Rogers, Arrow Ross, Barbara Snyder, Rachel Thompson, and (Joe) P Wiegmann, among others.
This exhibit is in partnership with CHECKER CAB productions.
Platypus and Gnome is located at 9 South Front Street in Wilmington, NC.