Map Unavailable
Date/Time
Date(s) - 07/06/2023
5:00 pm - 8:00 pm
Location
Art in Bloom Gallery
Categories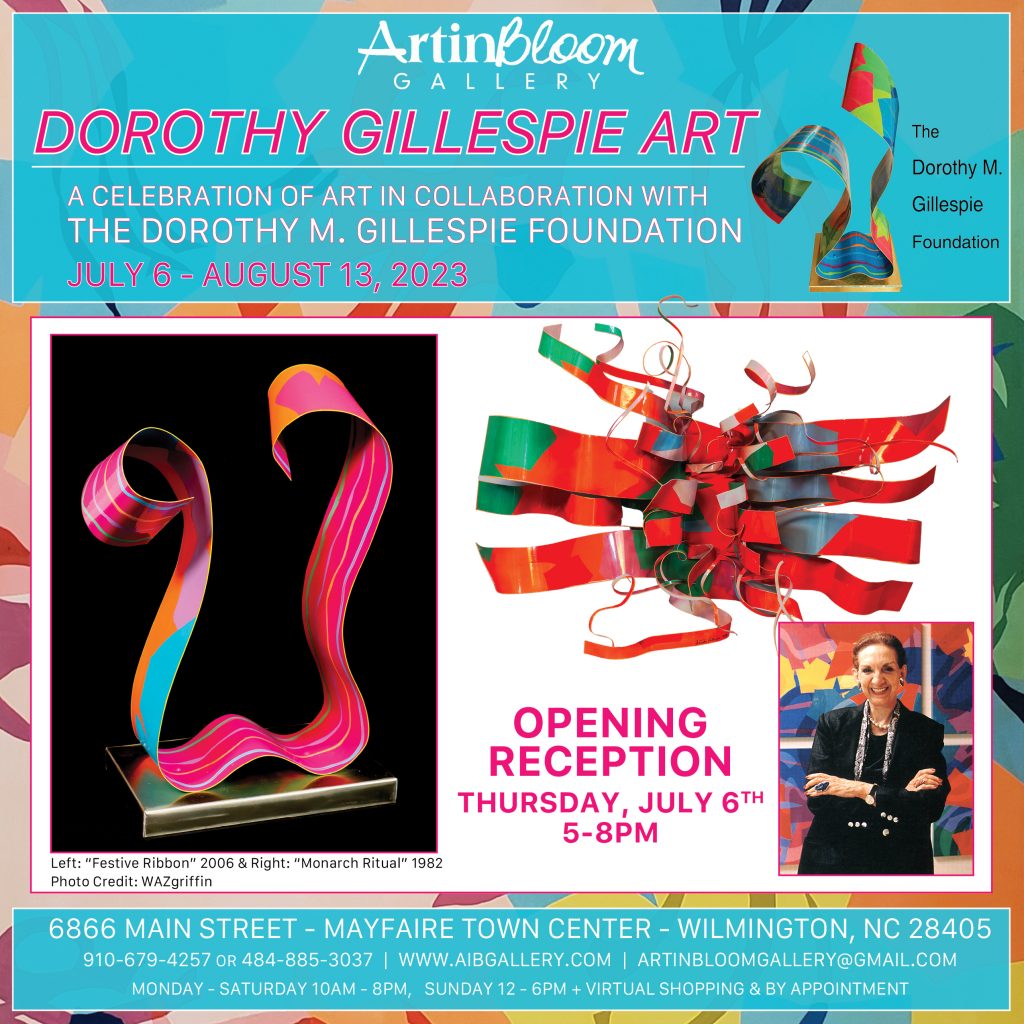 "Exhibit Reception" on Thursday, July 6th, 5-8pm
Join us in the gallery on Thursday, July 6th from 5-8pm for a special reception to celebrate the work of Dorothy Gillespie, Jennifer Mace and all of our artists, featuring live music by solo jazz guitar, Roger Davis!  Enjoy special refreshments and meet our artists.
Our featured shows include "Dorothy Gillespie Art – A Celebration" Special Exhibit and "Revisiting: Photography by Jennifer Mace".  These new shows will be on view from July 6 – August 13, 2023.
In collaboration with The Dorothy M. Gillespie Foundation, Art in Bloom Gallery is pleased to present the work of, painter, sculptor and installation artist, Dorothy M. Gillespie (1920-2012), in a special exhibit of her work.
Wilmington celebrates the legacy of artist & activist, Dorothy Gillespie, in collaboration with The Dorothy M. Gillespie Foundation. Gillespie had close ties in Wilmington through a long-time friendship with Thalian Hall's, Tony Rivenbark, who worked as her studio assistant in the 1970s. Rivenbark brought Gillespie and her art to the Cape Fear Region. Gillespie's legacy lives on in Wilmington and the additional public venues showcasing Gillespie's art, including the Cameron Art Museum, the New Hanover County Arboretum, Thalian Hall Center for the Performing Arts, Cape Fear Community College's Wilma W. Daniels Gallery and the Wilson Center, and UNCW's CAB Gallery.
The Foundation proudly presents the works and history of the 20th century American Artist, Dorothy Gillespie, which included abstract expressionism, decorative abstraction, site-specific installations, the women's movement and art in public spaces. She was a pioneer in the new directions of metal sculpture and best known for large-scale, highly colorful painted arrangements of cut aluminum with enamel strips radiating, undulating, or curling in giant arrangements of ribbon, enchanted towers, and even the burst of fireworks piece. Dorothy Gillespie is well known as a painter, sculptor and installation artist whose work incorporated many significant 20th-century trends in art.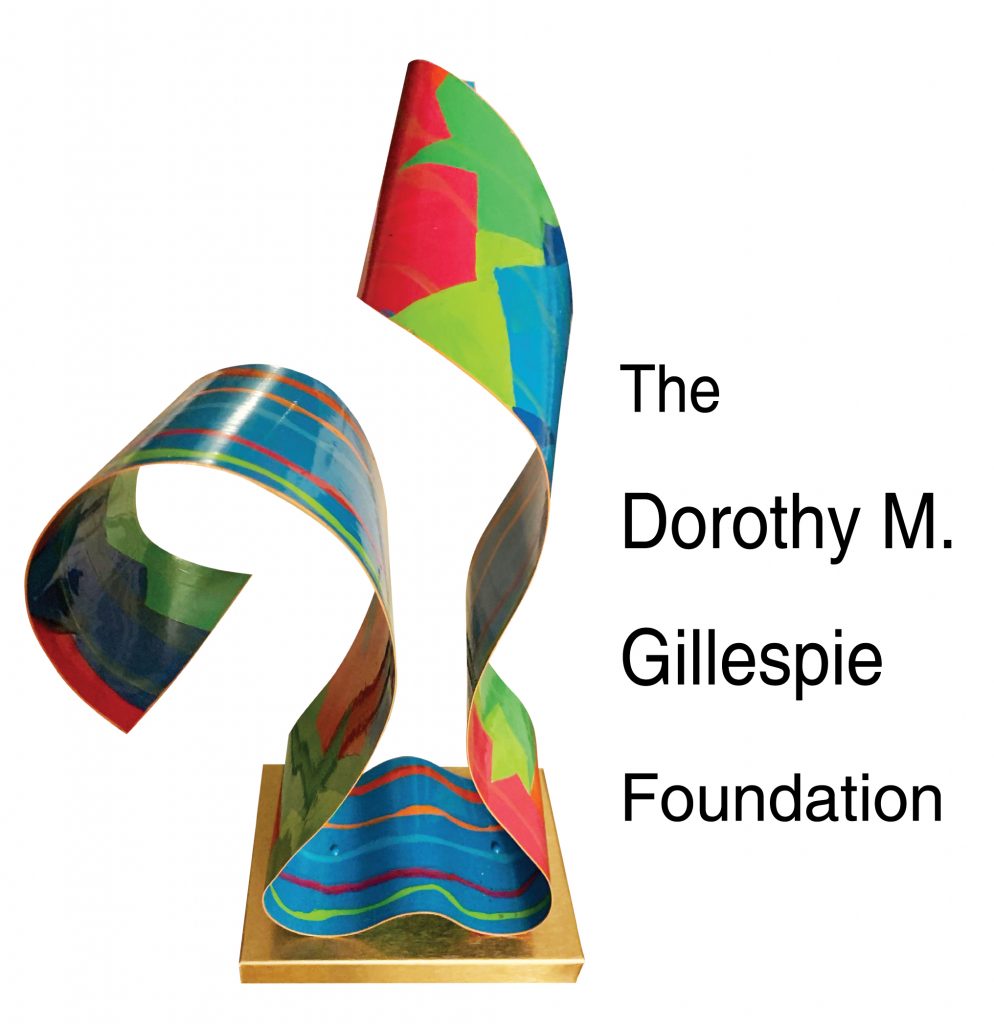 This selection on view, and for sale, is organized and sponsored by The Dorothy M. Gillespie Foundation. The work is directly from the late artist's studio located in Narrowsburg, NY.  The Dorothy M. Gillespie Foundation fosters the legacy of Dorothy Gillespie's life and work. The Foundation supports artists, initiatives, and institutions that embody the same innovative, inclusive multidisciplinary approach that Dorothy Gillespie exemplified in both her art and philanthropic endeavors.
Visit The Foundation's website for more in depth information on the artist and her larger than life works of art.
Gallery events are always free and open to the public. On view along with these exhibits, Art in Bloom Gallery showcases a plethora of fine art by over 30 local artists.  The gallery is open Monday–Saturday 10am–7pm and Sunday 12-6pm and is now located in Mayfaire Town Center at 6866 Main Street in Wilmington, NC.