Date/Time
Date(s) - 06/14/2018
6:00 pm - 8:00 pm
Location
Platypus & Gnome Restaurant
Categories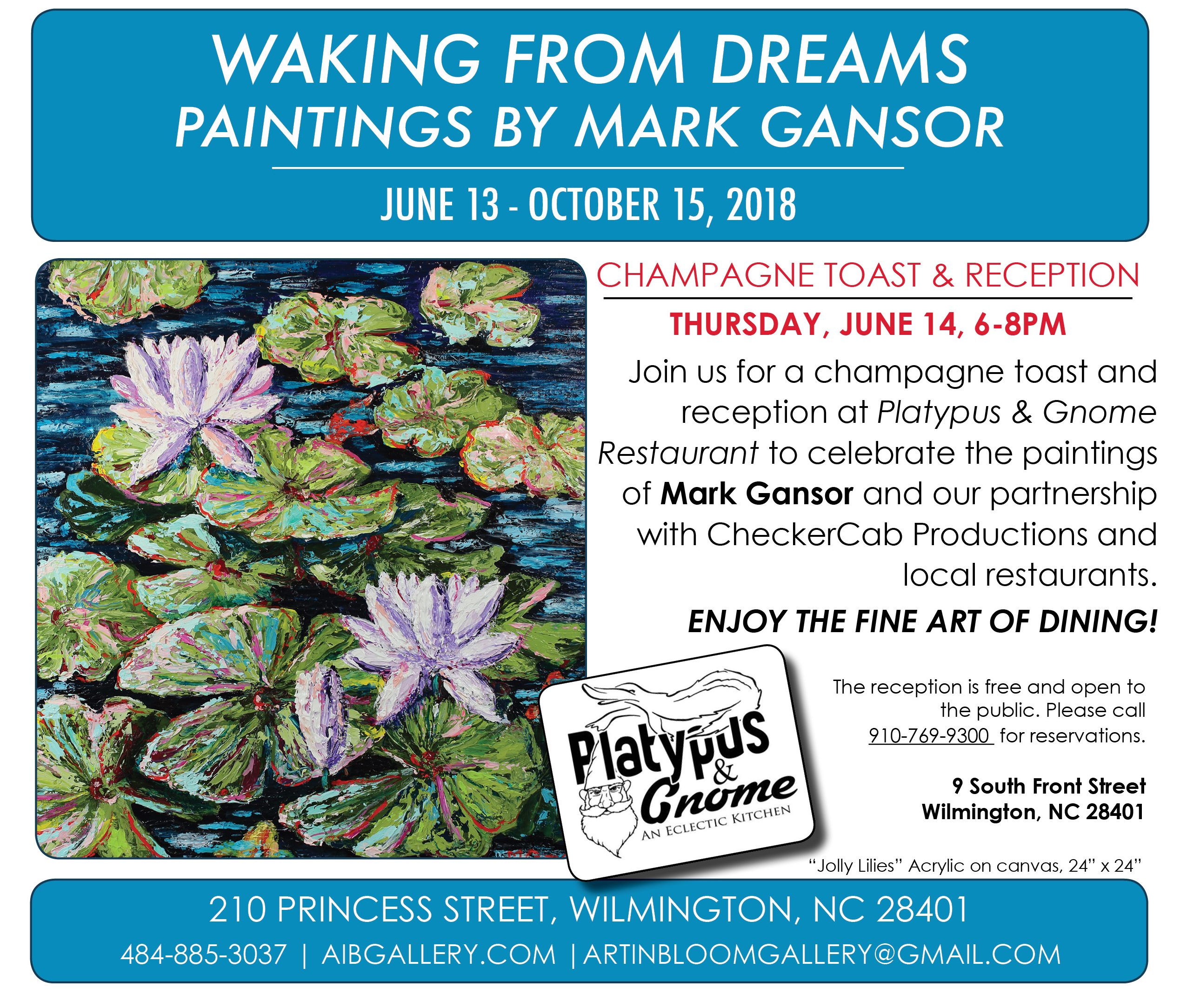 Join us for a special champagne toast and reception for the new exhibit "Waking from Dreams: Paintings by Mark Gansor" at Platypus & Gnome Restaurant, and our partnership with Checker Cab productions and local restaurants. The reception will be on Thursday, June 14 from 6-8pm.
Mark Gansor is completely self-taught, learning how to paint through reading books and studying the work of others. He has been trained in the application of fine Venetian plasters and has taken master classes in Trompe l'oeil painting.  Mark began experimenting with decorative painting first as a hobby, but it soon it blossomed into a full-time profession.   He now devotes his time to rendering decorative finishes, faux effects, plasters, and murals.  He works in both residential and commercial settings and has painted in several buildings that are listed on the National Registry of Historic Places.
ENJOY THE FINE ART OF DINING!
Art in Bloom Gallery is delighted to partner with CHECKER CAB productions and Platypus & Gnome Restaurant to display and sell the work of talented artists. The reception is free and open to the public.
Please call 910-769-9300 for dinner reservations.
Platypus & Gnome Restaurant is located at 9 S. Front Street in Wilmington, NC.