Exhibit Date :: November 30, 2018 - January 5, 2018
Friday, December 7, 6-8pm - Opening Reception
Friday, December 28, 6-9pm - Fourth Friday Gallery Night Reception
The Art of the Gift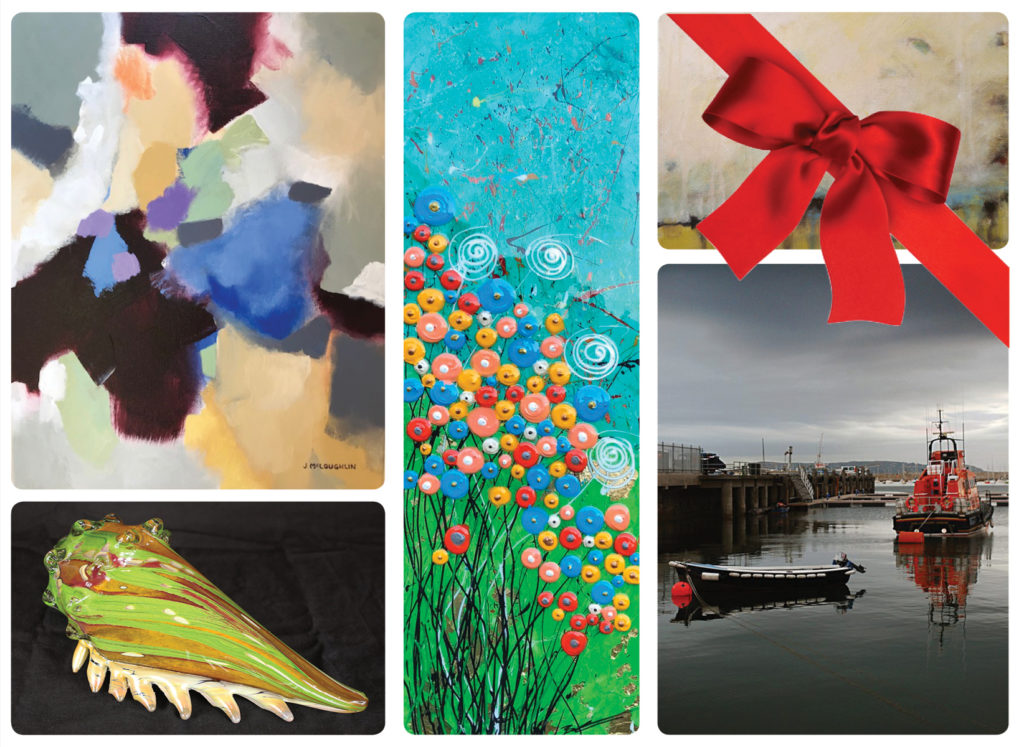 "Art of the Gift" opens on November 30th and continues through January 5th .
The art exhibit celebrates the holidays by featuring one-of-a-kind gifts selected from our collection of original art. Choose from exquisite jewelry, works on paper,  ceramics, paintings, blown glass, sculpture, mobiles, stained-glass mosaics, and more. You will find something for everyone with prices suitable for the holidays.
Gift Receipts and Gift Certificates are available just in case you can't find exactly what that special person on your list might desire.
Original works of art by local artists including: Debra Bucci, Richard Bunting, Bradley Carter, Brian Evans, JF Jones Mobiles, Susan Laswell, Joan McLoughlin, Cathie Schumaker, Gale Smith, Traudi Thornton, Kirah Van Sickle, Visions of Creation Gallery and many more!
The exhibit and sale will also be presented alongside "Colors of Expression: Bradley Carter" exhibit with complimentary gift wrapping available.