Exhibit Date :: November 24 - December 30, 2017 - Exhibit Dates
Friday, November 24, 6-9 pm - Fourth Friday Reception
Friday, December 22, 6-9 pm - Closing Reception
The Art of the Gift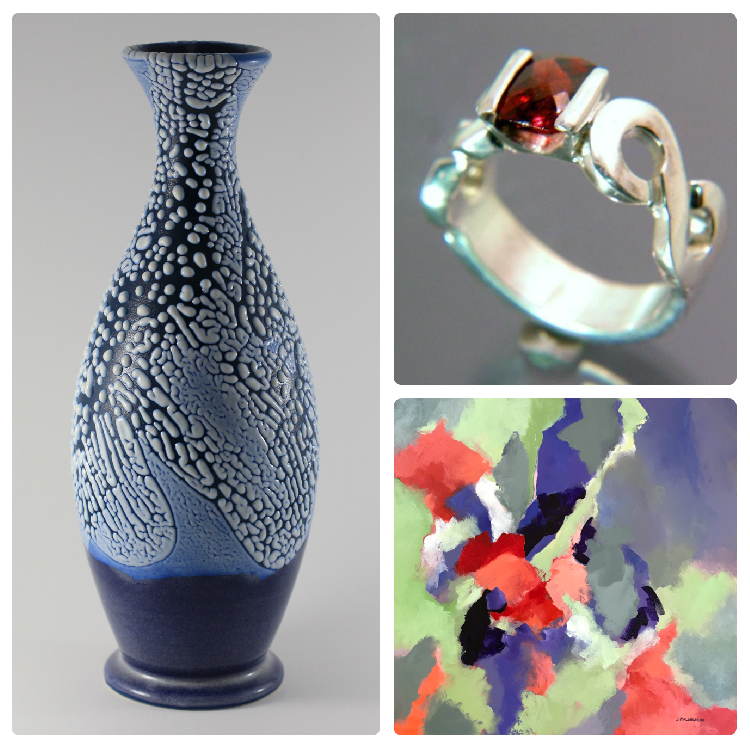 "Art of the Gift" opens on November 1st and continues through December 30th. The art exhibit celebrates the holidays and features one-of-a-kind gifts selected from our collection of original art. Choose from exquisite jewelry, paper art, hand-crafted wood, weaving, ceramics, paintings, blown glass, sculpture, mobiles, stained-glass mosaics, and more. You will find something for everyone with prices starting at $10 for woven paper art and with many works of art under $50.
Original works of art by local artists include: Debra Bucci, Richard Bunting, Brian Evans, Susan Laswell, Joan McLoughlin, Cathie Schumaker, Gale Smith, Traudi Thornton, and many more! 
The exhibit and sale will also be presented alongside "Traudi Thornton: From  the Studio to the Gallery" exhibit with complimentary gift wrapping available.